Have you ever been in 3 countries at the same time? I have.
A few days ago, me, Alex and Chloe went to Basel for the day. We visited a sculpture called Dreilaendereck which means three countrys something (I don't know the last bit) and it is located right on the point where Germany, France and Switzerland intersect. Ok so I wasn't actually in 3 countries at the same time but I went to all 3 countries in a matter of 2 seconds. Right in front of the sculpture is something called 'A Grand Tour Sign' which are these red signs that are located in various spots around Switzerland. There are 30 of them and Alex is making it her mission to take a picture in front of all of them which is so cool! It was a really fun day! Sorry for the short post but enjoy the pictures.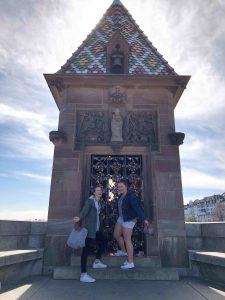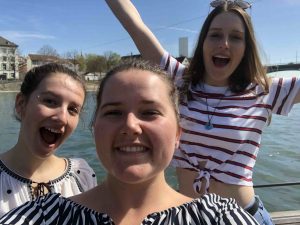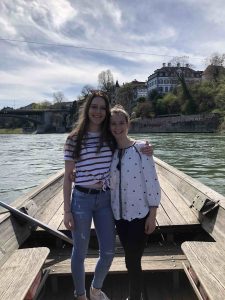 A door covered in locks                      selfie on a boat ride                                                      boat rides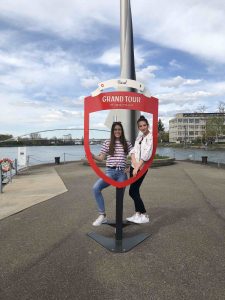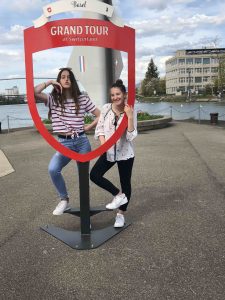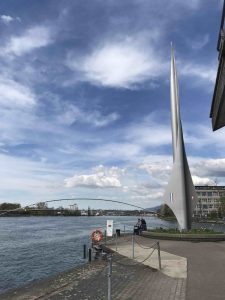 posing for the grand tour sign                                                                         The monument at the point between
                                                                                                                                        all three countries.
                                                                                                                                         The bridge in the background 
                                                                                                                                         goes from Germany to France
Love Jaimee xx